Health/Dental Insurance
MAKE YOUR CHAMBER WORK FOR YOU!
Health Care Options
One Chamber benefit is that you and your employees' may access group chamber health programs. To direct write, call one of the numbers below. We find that some members know exactly what they want and place a single call. while others want the least expensive program, and in this case, contact all plans to get rates. However, for some, it's important that they keep certain health care providers. So, find out what programs your health care providers accept, and make the appropriate calls.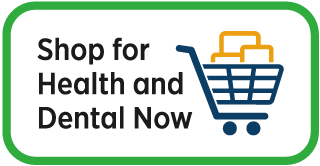 For some, figuring out health insurance can be daunting. While the Chamber can assist with general questions, we are not licensed brokers. If you feel that you need a professional to assist you with sorting it all out, we recommend that you contact a broker partner below. They can easily add your plan to the Chamber program, and in general, there is no additional cost to you.